Dudley Winter Ales Fayre 2021
Dudley & South Staffordshire CAMRA are proud to bring you the 2021 Dudley Winter Ales Fayre...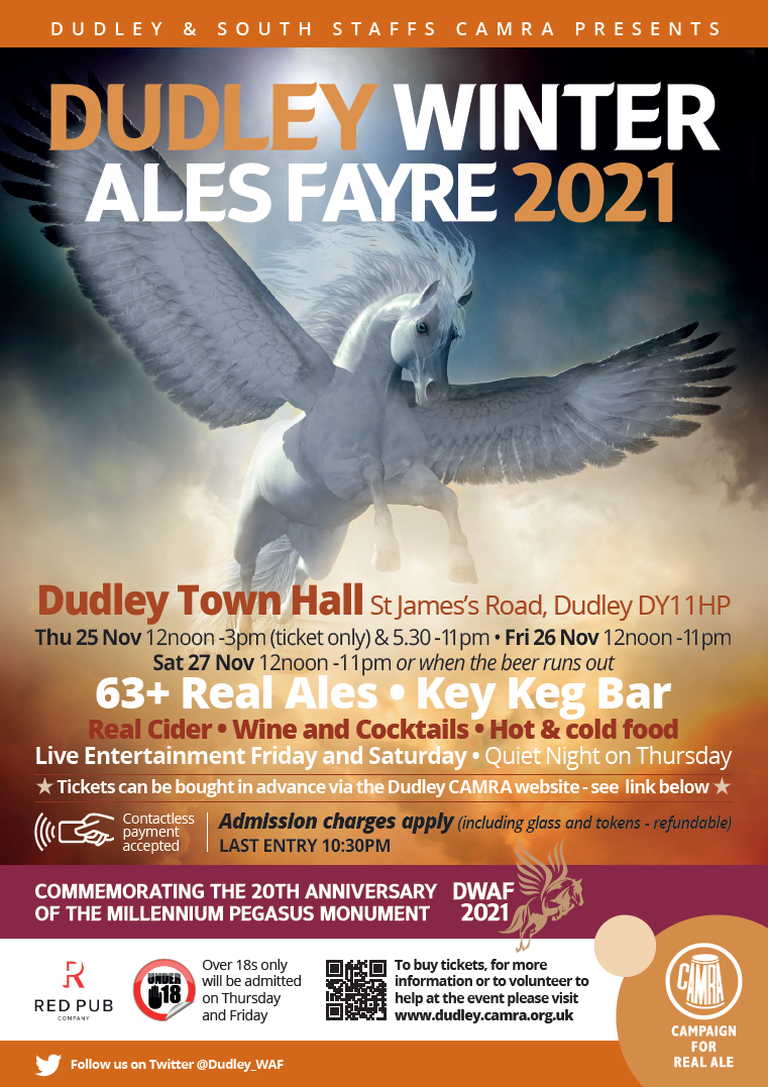 When is it taking part?
Thursday 25th November 2021 to Saturday 27th November.
When are the opening hours?
Thursday 12:00 - 15:00 (pre ticket holders only), then 17:30 - 23:00
Friday 12:00 - 23:00
Saturday 12:00 - 23:00 (or when the beer runs out)
What will you be serving?
We will be serving over 63 different choices of real ale, as well as "key keg" beers, cider, wine and cocktails.
Can I pay 'contactless'?
Yes, both cash and contactless.
How do I purchase tickets in advance?
See DWAF pre-sale tickets
Can under 18s attend?
Only on Saturday which is a "family" day
Will there be any entertainment?
Two acts on Friday evening with three acts during the day on Saturday
Can I volunteer?
Most certainly. Click on the DWAF 2021 volunteering link.